Let me take you back to the early nineties when I embarked on a thrilling journey as a consultant, venturing through the captivating landscapes of Europe.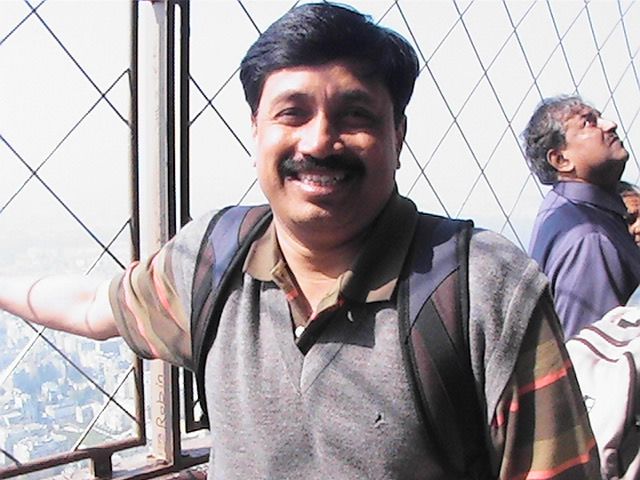 In those days, being labelled a 'Consultant' wasn't as common as it is today. As a young individual, I found myself perched atop the iconic Eiffel Tower in Paris, immersed in deep contemplation.
Back then, my identity and unique offerings as a consultant were solely dependent on my capabilities. I felt inspired to bring value to my esteemed clients through the services I provided.
At that very moment, I hastily penned down the following musings:
"I see myself as an independent force in the economic realm, adding value to customers through the services I provide. In a constantly shifting market, I view myself as a company, evaluating the worth I bring to my clients and the marketplace."
Little did I know that these musings would become a reality for every professional in the so-called 'gig' economy today.
With the rise of technology and the gig economy, professionals now have the opportunity to embrace their individuality and create their unique paths. It has revolutionized the way we work, allowing individuals to thrive as independent contractors or freelancers. It has opened doors to endless possibilities and redefined how we perceive traditional employment.
In this fast-paced gig economy, where professionals seek opportunities rather than long-term employment, the notions of stability and permanence have shifted.
But with this newfound freedom comes the need for preparedness, resilience, and holistic growth.
Today, professionals are not just mere employees; they are brands themselves. They must reinvent, market, and uphold their skills and talents to stand out in the ever-evolving marketplace.
As I look back on my journey, I cannot help but appreciate the strides we have made.
I strongly believe that every individual navigating the gig economy should strive to go beyond merely seeking gigs and start cultivating a mindset of entrepreneurship.
To thrive in this gig-centric landscape, one must strive for continuous improvement, never settling for mediocrity. Embracing change, remaining agile, and staying ahead of the curve are the keys to success in this fast-paced world.
So, to all the professionals out there, I encourage you to take inspiration from my musings. Strive to be a force of positive change, reinvent yourself, and become the master of your destiny.
Seek opportunities that align with your values and passions, and never stop investing in your growth and development.
In today's economy, where dreams are turned into reality, embrace the journey, drive your success, and create a future that fulfils your aspirations.
The world is yours to conquer, and with determination and dedication, you can truly be the architect of your destiny.
Together, let us navigate this thrilling gig economy with courage, determination, and a commitment to embracing change and shaping our future.